Presspart specialises in the manufacturer of bespoke, concept-to-completion, metal and plastic drug delivery components and devices for the pharmaceutical market.
Presspart has over 40 years' experience in supplying metal metered dose inhaler (MDI) canisters and valve components, plastic actuators and new drug delivery devices. In fact three quarters of inhalers in the world will contain a component manufactured by Presspart, with millions of patients putting their trust in these components every day.
Metered dose inhaler (MDI) canisters
Presspart's extensive experience in supplying deep-drawn metal MDI canister and new drug delivery components, has established them as the world leader in supplying MDI canisters to the pharmaceutical market.
Presspart offers a complete range of canisters, all of which are designed and manufactured to offer optimum compatibility with the MDI valve, actuator and formulation, as well as being suitable with both HFA and CFC propellants.
Most of the world's leading pharmaceutical companies choose Presspart because we have: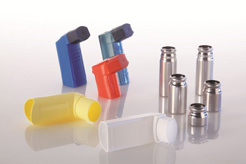 • Industry leading experience
• Largest range of products
• In-house coating capability
• CGMP compliant operations
• Class 10,000 capable clean room packing
• In-house design
• Research and Development facilities
• Close project management
• 3D modelling of new design concepts
Presspart offers various coatings depending on the API used, not only to protect the canister contents from degradation and desposition, but to help extend the shelf life of the medication. Coatings include
• Barrier Coating for sensitive formulations, including anodisation of the canister which changes the surface characteristics and ultimately acts as a protective barrier
• Low surface energy coating for suspension formulas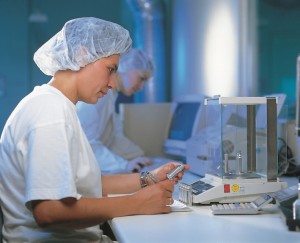 Presspart Plasma Technology
Presspart have recently launched a new and revolutionary sub-micron plasma process for coating and treating the internal surfaces of the pMDI canisters.
The new Presspart Plasma Coating and Presspart Plasma Treatment improves the surface energy performance of an MI canister, thus helping to prevent active content of a drug formulation sticking to the canister wall.
This ensures that the patient receives the prescribed dose and solves an inherent problem present within many of today's MDI's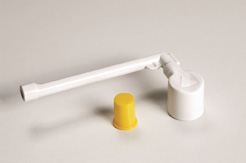 There's also the added benefit of enhanced drug stability performance, in formulations where interactions with the aluminium substrate can lead to product degradation and reduced shelf life.
MDI Plastic Actuators and Dispensing Actuators
Presspart are also a leading global supplier of injection-moulded plastic components, including MDI actuators and dispensing actuators, for the pharmaceutical market
At Presspart we recognise the importance of actuators and their role in affecting spray pattern and targeted lung deposition of drug particles.Through our commitment to incorporating the best practices in all aspects of design, manufacturing and quality systems, we have achieved one of the number one positions in the market for the manufacture of MDI actuators.
At Presspart we work with a wide range of plastic resins, using the most up-to-the-minute facilities. All manufacturing of our actuators takes place under clean room conditions at Presspart Tarragona. In addition, we can design and manufacture bespoke actuators for individual customer requirements.
Some key features of Presspart MDI inhaler actuators include:
• Tight dimensional tolerances to ensure accurate fit and position of canister and valve – reproducible over multiple cavities and multiple batches
• Consistent manufacturing processes – which ensure continuity in batch production
• Robust – will withstand temperature extremes and repeat actuations (200+ doses)
• Highest quality resins and colorants
• Stem block is designed for effective valve stem fit – no leakage, no failure
Presspart Inhalation Product Technology Centre (IPTC)
Presspart Manufacturing, have further expanded our research and development capabilities with the introduction of an Inhalation Product Technology Centre (IPTC).
As the world's leading manufacturer of components for metered dose inhalers, including MDI canisters and injection-molded plastic actuators, the new Inhalation Product Technology Centre, which is a first for the industry, will help support the strategic projects of Presspart and most importantly its customers.
Our IPTC will deliver the capabilities to support new product developments and strategic initiatives with our customers. Presspart has an in-depth technical understanding of the products we manufacture and assembly and IPTC will enhance those capabilities and deliver a customer focused device development and drug related performance understanding.
Key Capabilities of IPTC will include:
• Inhalation Device Design, Concept and Development
• Device customisation and enhancement to meet formulation requirements
• Device performance / interaction studies with the drug product
• Device meteorology and specification development
• Component / device evaluation, screening and optimization
• Inhalation product testing support
• Multi region regulatory support
Presspart white papers
From Conception to Completion: Delivering Drugs of the Future
Modifying MDI Canister Surfaces to Improve Drug Stability & Drug Delivery
Technological Developments Towards Consistent Respiratory Drug Delivery